About
Course Duration
5-10 hrs per week
Content Time
estimated time of completion
Categories
Product Education
Intermediate
Learning Path
Ion
What will you learn
Learn what are Solution Finders and their structure; best practices before and after creating Solution Finders; how to choose the right quick start for your content and see a step-by-step guide on how to create a Solution Finder in Ion.
Modules and Lessons
[Training Path] How to Create a Solution Finder in Ion
1. What are Solution Finders and When to Use Them
2. Best Practices When Creating a Solution Finder
3. How to Choose a Quick Start for your Solution Finder
4. How to Create a Solution Finder in Ion
5. Best Practices After Creating your Solution Finder
Instructor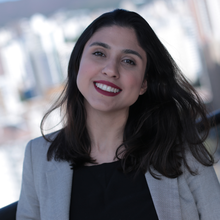 Fernanda Rebuzzi
Education & Training Specialist
Fernanda is a graduated designer with an MBA in marketing management and 6 years of experience in digital marketing. At Rock Content, she is part of our CX and Education team as one of our Education & Training Specialists, creating, planning and delivering live and recorded training for our customers.

Start Learning!