About
Course Duration
5-10 hrs per week
Content Time
estimated time of completion
Categories
Product Education
Intermediate
Learning Path
Ion
What will you learn
In this learning path, you will learn step by step how to create an Assessment in Ion.

We'll cover: what are assessments, how they differ from other types of content; best practices when creating assessments; how to choose the best quick start and how to create an assessment in Ion step by step.
Modules and Lessons
[Training Path] How to Create an Assessment in Ion
1. What are Assessments and When to Use Them
2. Best Practices When Creating an Assessment
3. How to Choose a Quick Start for your Assessment
4. How to Create an Assessment in Ion
5. Best Practices After Creating your Assessment
Instructor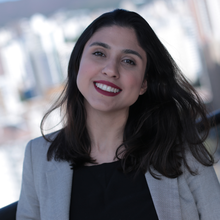 Fernanda Rebuzzi
Education & Training Specialist
Fernanda is a graduated designer with an MBA in marketing management and 6 years of experience in digital marketing. At Rock Content, she is part of our CX and Education team as one of our Education & Training Specialists, creating, planning and delivering live and recorded training for our customers.

Start Learning!