About
Course Duration
Course duration body
Content Time
Content time body
Categories
Product Education
Beginner
Learning Path
Ion
What will you learn
See an overview of the Creative Studio in this learning path: how to access it; what can be found in the upper and lower menus; how to use Palette's tools; settings under the Edit, List, and Page tabs.
Modules and Lessons
[Training Path] Navigating the Creative Studio
1. How to Access Creative Studio
2. Upper Menu
3. Proof and Preview
4. Palette and Creative
5. Edit, List, and Page Tabs
6. Lower Menu
7. Test Your Knowledge!
Instructor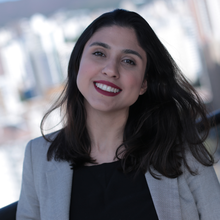 Fernanda Rebuzzi
Education & Training Specialist
Fernanda is a graduated designer with an MBA in marketing management and 6 years of experience in digital marketing. At Rock Content, she is part of our CX and Education team as one of our Education & Training Specialists, creating, planning and delivering live and recorded training for our customers.

Start Learning!