About
Course Duration
Course duration body
Content Time
Content time body
What will you learn
Learn every step to plan a Quiz and save time in Ion thoroughly!
This live training is a part of Ion Week.
Here is a sneak peek at what we'll cover:
The importance of planning your Quiz
How to plan a successful Quiz
The RockU templates
Building your planning in practice

This training will happen on June 21st at 1 PM EST.
Modules and Lessons
[LIVE] Planning a Successful Quiz
Planning a Successful Quiz
Instructor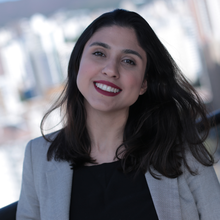 Fernanda Rebuzzi
Education & Training Specialist
Fernanda is a graduated designer with an MBA in marketing management and 6 years of experience in digital marketing. At Rock Content, she is part of our CX and Education team as one of our Education & Training Specialists, creating, planning and delivering live and recorded training for our customers.

Start Learning!