About
Course Duration
5-10 hrs per week
Content Time
estimated time of completion
Categories
Skill Development
Beginner
Learning Path
Interactive Content
What will you learn
This learning path is intended for marketers who have started planning an interactive content strategy, but are unsure of how the promotion and distribution stages work for this type of content. In this learning path, we'll cover how to promote interactive content pieces in different media and channels while following best practices and avoiding common mistakes.
Modules and Lessons
[Training Path] Promoting your Interactive Content
1. The Importance of Promoting your Interactive Content
2. Best Practices on Interactive Content Promotion
3. Promoting your Interactive Content in all Three Types of Media
4. Choosing Channels to Promote Different Creatives
5. Mistakes to Avoid When Promoting your Interactive Content
Instructor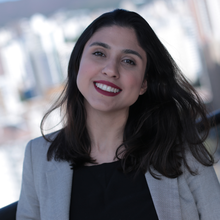 Fernanda Rebuzzi
Education & Training Specialist
Fernanda is a graduated designer with an MBA in marketing management and 6 years of experience in digital marketing. At Rock Content, she is part of our CX and Education team as one of our Education & Training Specialists, creating, planning and delivering live and recorded training for our customers.

Start Learning!