About
Course Duration
Course duration body
Content Time
Content time body
Categories
Intermediate
Ion
What will you learn
Learn about all possible settings under the Page tab in this learning path: how to add a name, description, and URL for each page; what is deep linking and how to use it; how to add custom Scripts; how to make sure the responsive layout is enabled; how to add custom CSS to your page or creative; how to set up meta tags for SEO, and open graph meta tags for social sharing.
Modules and Lessons
[LP] Responsive Design for Ion
1. What is Responsive Design?
2. Responsive Design Best Practices
3. Wireframing for Mobile
4. Responsive Design Tools in Ion
5. Adjusting Interactive Elements for Responsiveness
6. Simplifying Interactive Content for Responsiveness
7. Testing Interactive Content Responsiveness
8. Test Your Knowledge!
Instructor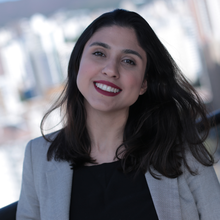 Fernanda Rebuzzi
Education & Training Specialist
Fernanda is a graduated designer with an MBA in marketing management and 6 years of experience in digital marketing. At Rock Content, she is part of our CX and Education team as one of our Education & Training Specialists, creating, planning and delivering live and recorded training for our customers.

Start Learning!